LONDON HONEY AWARDS 2022 - QUALITY AWARDS
We are very proud to present our Royal UBUKI honey which won its first silver medal at the London international competition, the London Honey Awards in June 2022.
This medal puts our 100% Rwandan honey in the spotlight by surpassing hundreds of other honeys from all over the world judged by a panel of experts on the quality of the different honeys represented.
This success proves that the native bees of Rwanda, like those of Africa, can be considered as much as the bees of other subspecies, if they are raised and directed with respect for their biotope.
Congratulations to our team which has been in constant training for more than two years and to the Rwandan bees.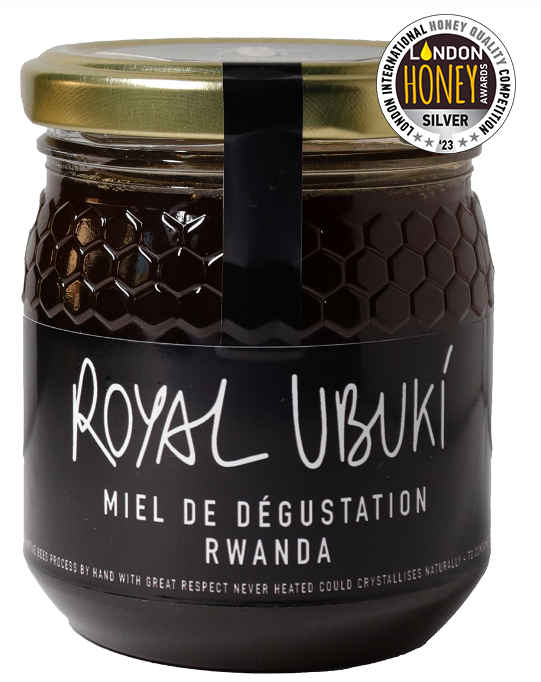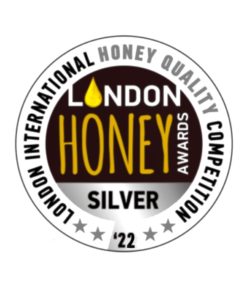 The purpose of the London International Competition is to educate honey producers, beekeepers, processors and retailers who legally distribute their standardized products, to preserve and improve the quality of their branded product by promoting high quality honey in all aspects of the spectrum of its use and consumption.