R

wanda

O

rganic

Bee

keeping

C

ompany
– For love and for the protection of Native Bees-
ROBEEC Ltd (Rwanda Organic BEEkeeping company Limited) is a company born of a passion for bees and ecology. Its motto
""For the love and protection of Native Bees"

is a true declaration of love for these tiny insects.
Bees play a crucial role in our ecosystem, pollinating endemic plants and ensuring the survival of many plant species. Protecting these insects is therefore a priority for ROBEEC Ltd.
In order to preserve native bees, ROBEEC has chosen to implement sustainable and environmentally friendly beekeeping practices.
The company applies social entrepreneurship criteria to reconcile economic activity and social equity. People are the strength of the project. The team is united around the moral commitments of the company.
The bees are raised in natural wooden hives, without the use of pesticides or harmful chemicals. ROBEEC Ltd beekeepers are highly trained to use environmentally friendly techniques and are encouraged to preserve local ecosystems.
Team unity and listening to collective intelligence are fundamental values at ROBEEC Ltd. Like bees, each team member has a role to play in the success of the company and works collaboratively with others to achieve common goals. This approach allows this company to develop innovative solutions to solve the environmental and economic challenges it faces. Bees, on the other hand, are known for their efficient social organization and working harmoniously for the good of the colony.
ROBEEC Ltd draws inspiration from these qualities to develop a sustainable and responsible business, which works for the well-being of all those involved, from bees and beekeepers to customers and the local community.
Discover ROBEEC Ltd, the reference in beekeeping in Africa.
It is based in Mbazi, Rwanda.
Our company is committed to protecting native Rwandan bees while producing exceptional raw honey, 100% natural and certified organic.
We put all our know-how into the production of our organic honey, harvested by hand with love. Our hives are custom designed to provide a harmonious habitat for our bees.
We wait until our honey reaches full maturity before carefully harvesting it to obtain an incomparable flavor. Then, it is extracted in our FDA approved honey farm and certified ORGANIC by the Rwanda Standard Board.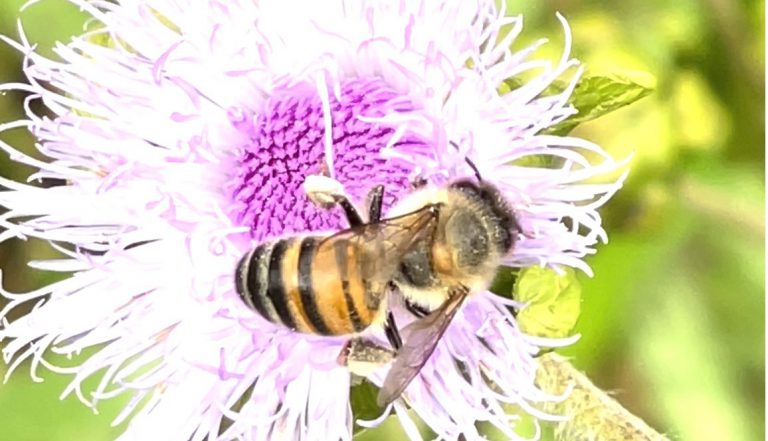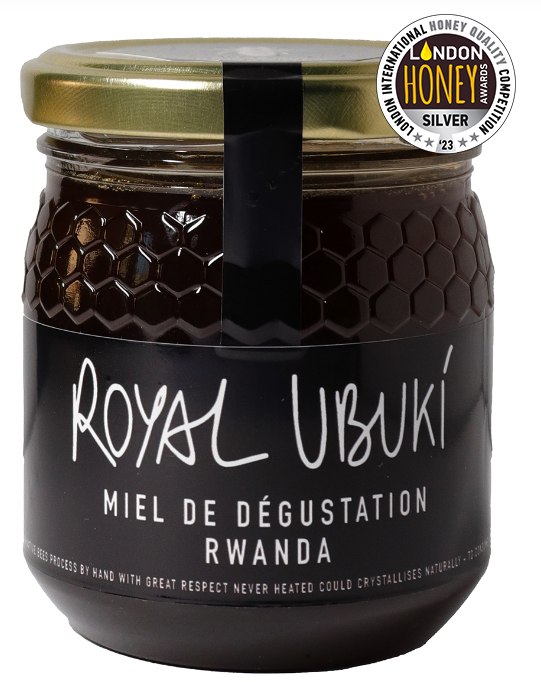 The reputation of our honey "ROYAL UBUKI" has crossed borders, thanks to its unrivaled quality. He has been rewarded with three silver medals, including one in 2022 at the Cari honorary competition in Belgium, two at the prestigious London International Honey Award in 2022 and 2023 and one at the Arab Honey Awards in 2023.
It also obtained five stars, which is exceptional, in the physico-chemical analyzes of the Belgian university laboratory of Cari. This success is based on our in-depth knowledge of native Rwandan bees, as well as the rigorous application of specific beekeeping criteria.
At ROBEEC Ltd, we are passionate about our work and we do everything we can to offer you unique honey, from environmentally friendly beekeeping and in perfect harmony with our native Rwandan bees.
Experience the quality and remarkable taste of our honey
biological…
Robeec Ltd is a company that applies the criteria of social entrepreneurship, i.e. it reconciles economic activity and social equity. Our choice was to create a company with private status, to define the primacy of the human over capital, to integrate into the economic sector in its own right with strong local roots. Two fundamental parameters are important to us: team unity and collective intelligence, as within the bee colony.
Tubabajwe no kubamenyesha ko ejo hashize mu gatondo twasanze habaye ubujura kuri site ya Muhororo. Tumaze kugerayo nk'itsinda twagize agahinda no kubona ibyima n'ama cadre hasi inshuti zacu inzuki zahubutse😢 pic.twitter.com/OeZsGfNjun

— Rwanda Organic Beekeeping Company Official (@robeecltd23) July 20, 2023